MISSION STATEMENT
We think, develop and produce innovative solutions that focus on our customers and the environment.
We pride ourselves on our quality and are guided by our commitment to our customers, employees and society.
Our company is bound by values and traditions to make excellent products and to service our customers.
Each of our products is formulated with the best materials that have been sought out from all industries.
Our vision interprets green-building in a new way. Building that is kind to the environment, while promoting higher quality products without the added cost to the consumer "sustainable efficiency."
INNOVATION
Environmental approach without adding cost to our customers
Products with a strict selection of material
Production designed to limit energy consumption
Higher production and lower labor costs
Lower transportation costs to work site
Our Super High Yield products produce the same yield with 18% less dry material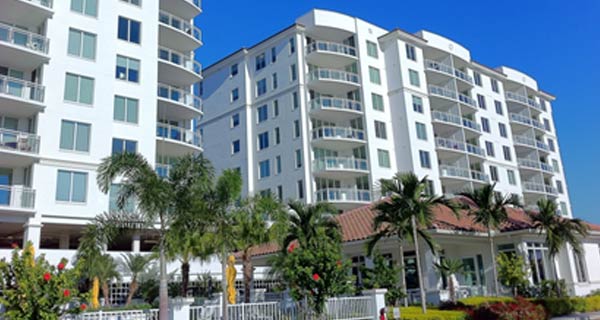 A preeminent location for elegant waterfront living in Tampa Bay since the 1920s, Water Club at Snell Isle, which features two nine-story towers and 11 townhomes, was updated using Greencore Super High Yield Stucco.
Featured Product
80/95 Super High Yield Stucco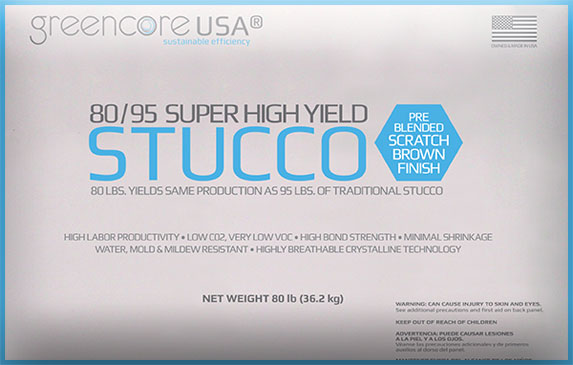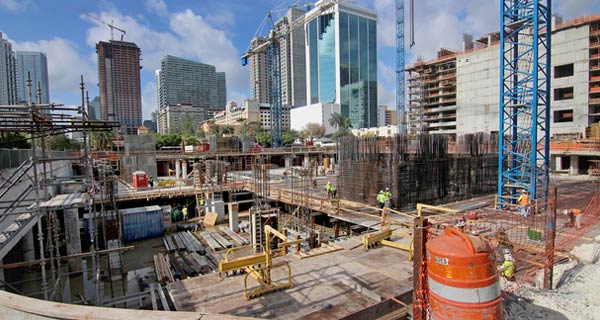 Brickell City Centre, a $1.05 billion mixed-use development featuring one million square feet of office, residential, hotel, retail, entertainment space and a two-level parking garage is being constructed with Greencore High Yield Mortar.